Shane Jimmink
Business Development Manager and Technical Consultant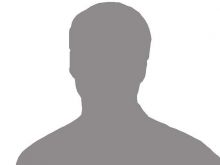 Biography:
Shane is an Industrial Chemist with 10 years' experience in the Protective Coatings Industry and over 17 years' Scientific and Information Technology experience. Shane has spent numerous years within the technical laboratory of Australia's leading Marine and Protective Coatings manufacture where he has been responsible for development and manufacturing upscaling of locally and internationally specified Protective Coatings. Including such products specified on local High Value Infrastructure (HVI) and Coal, Gas and Mining assets.
Shane has been responsible for the product introduction, technical documentation development, client and applicator training and sales force training for the Complete Product Portfolio of Australasia's and Global leading Protective Coatings Manufacturer. A Product Portfolio consisting of over 500 individual products ranging from Single-Pack alkyd primers and acrylic finishes through High Performance Epoxy Coatings and Tank-Linings to Specialty Finishes and High-Heat Coatings.
Shane has been an integral technical member for the revision of the latest version of AS/NZS 2312 Guide to the protection of structural steel against atmospheric corrosion by the use of protective coatings currently in draft form providing industry experience and technical knowledge.
Shane is an experienced Industrial chemist with a vast range of analytical and qualitative testing experience.
Industry Experience:
R&D formulation development chemist
Quality Control Chemist
Technical Training Manager
Product manager: Protective Coatings
Protective coatings consultant
Protective Coatings Software Developer
Coatings Inspector
Coatings specification writing
Associations & Memberships:
Standards committee member of committees MT014-02 as part of AS/NZS 2312 review
Surface Coatings Association Australian (SCAA) Section Chairmen, Queensland
NACE International Corrosion Society
Company representative to ACA (Australian Corrosion Association)
Other Relevant Qualifications & Experience
Bachelor of Science with Advance Studies, Griffith University
Bachelor of Science with Honour, Griffith University
ISO9001 Quality Systems Auditor
OHSAS 18001 Occupational Health and Safety Auditor
Situational Leadership and Impact Leadership
Examples of Coatings Inspection Experience
Product trials of UHB Epoxy systems and Water borne Zinc Silicate protective coatings for offshore oil rigs
High Ratio Water Borne Silicate Formulation for offshore oil rigs.
Formulation and product trials for single pack, ultra-fast drying coatings for Storey Bridge Brisbane Queensland
Complete Site Survey and Asset Assessment of Dalrymple Bay Coal Terminal, Mackay Queensland
Investigation and subsequent product range removal to resolve product related issues as part of Product Manager's role
Coating failure analysis of internal water silos – Stuarts Point, New South Wales
Coating failure analysis of Applied Coatings on Cattle Transport Trailers – Dalby, Queensland
Coating application procedure development for internal tank lining of Polyurethane/Polyurea hybrid coating to 75m Potable Water Tank – Sydenham, Victoria
Site inspection of coating application as part of repair to open air equestrian centre – Caboolture, Queensland
Asset condition software development for coatings inspection and condition reporting of 6km Jetty: Lucinda, Queensland
Software design and development of Quality Control / Quality Assurance software for the application of protective coatings with internal report generation and emailing facilities
Onsite chemical analysis and coating determination of applied coatings
Examples of Coatings Inspection Experience
Concrete Coating Survey and QA of Southbank Pool Renovation, AECOM, Brisbane
Coating Specification and QA Survey of Burns Point Ferry, Ballina
Coating Survey and QA of 50,000ML Diesel Tank, IOR, Brisbane
QA of QSEC Renovation, IDEC, Caboolture
Corrosion and Coating Assessment, WideBay Waste Treatment Plant, Maryborough
QA of INPEX Cabinets, Hoseflex, Brisbane
QA of Self-contained waste treatment plants, MBR Technologies, WideBay Region
Coating Failure Analysis, HMG HardChrome, Brisbane
Moree Shire Water Tanks, Moree Shire
Coating condition and integrity survey, Queensland Sugar, Lucinda
Coating condition and integrity survey, DBCT, Mackay